Haha
I love arcade mugen characters. They're simply marvellous, a lot prettier than the SNES ones.
The only Neptune thing I've seen are one of the new Neptune sprites that he/she's making
Oh yes, the person wrote on her/his site that he/she's making new sprites for Neptune instead of using YatenKou's one.
Newest post -
http://tsukino-ai.blogspot.com/
I'll get some screenshots up in this post later today if I can.
EDIT: Here are 10 screenshots showing some attacks and explanations of what she does in them.
(Note: The sprites aren't that fat or stretched, but I had to make the screenshots bigger cause they were tiny)
Time Stop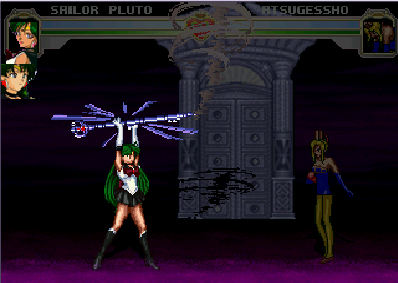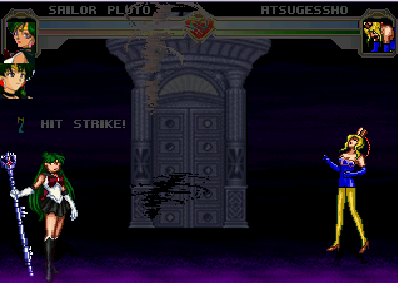 Pluto spins her staff in the air and everything goes dark. The other character, even your allies can't move (You're the only person that can move). You don't do much damage to the enemy even if you hit them. If you hit them, they will go into the position of getting hit and won't move at all. When all your energy is out, the time resumes.
Chronos Typhoon
Pluto raises the garnet orb in the air, you just press, for example, a and then the huge tornado hits the enemy.
Dimension Dance (I think that the name of it?)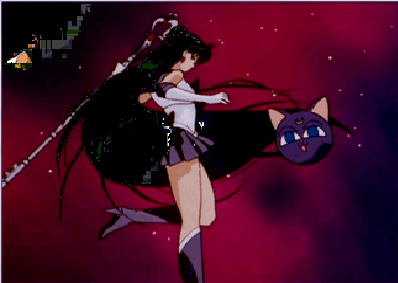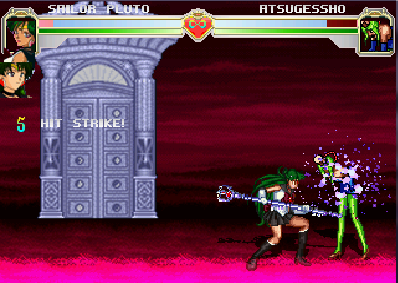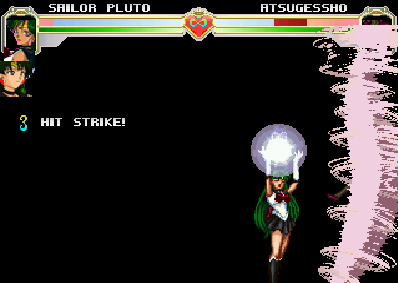 The ultimate move. The animation from the R (I think?) opening comes up. Pluto dashes forward a short way, then starts kicking and punching her opponent. When the oppenent is falling to the ground, Pluto makes a huge tornado beneath them.
Action Spin Star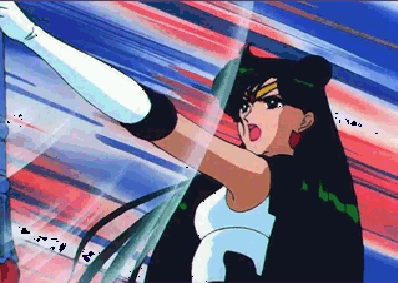 The animation in the first picture shows up and Pluto jumps forward and starts spinning her Time Staff, hitting the enemy with it.
Dead Scream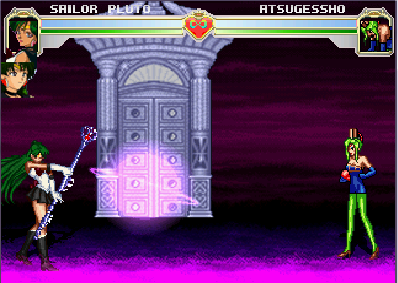 Everything goes dark, Pluto whispers Dead Scream and shoots the planet energy orb at the enemy.
Dark Dome Close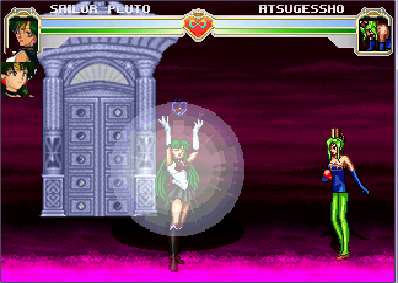 Pluto raises the garnet orb in the air and a shield appears around her. When the shield is around you, the enemy won't be able to hit you for a short time (Note: Super moves might destroy the weak shield and hit you anyway)
The shield appears for quite a short time and it only protects you from quite weak attacks.
Might post more.