Prince Endymion wrote:
MMMMM....I've never thought of this, I guess I don't really have that kind of desire. [...] it's like if I ever liked them, it was in a romantic, pure kind of way.
Exactly what's on my mind.
However, I'm glad that my choices are... only mine!
Firstly, from the poll options, my choice is... Yaten! Yeeey, Yaten is all-mine, no one picked him before!!!
Then, another option would be... Prince Helios! Helios is just LOVELY, he is all so good and pure! *dreamy*
Coming back to Yaten... he seems to be a bit too ignorant, but... deep in his heart he's kind (the episode when he takes care of Luna says it... erm, btw, Luna already saw him naked!!! I guess I should envy Luna!)...
Otherwise, Prince Diamande looks nice... but he does some things which are too evil for my taste...
He's not a bad person either, in the end he sacrifices himself for the sake of the one he loves (Sailor Moon), but still... if you want Diamande, you can have him! I don't really want him... I prefer Prince Helios instead!

_________________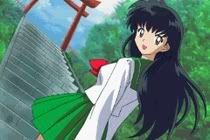 Rei Hino ~
Be the change you want to see in the world!
~ Kagome Higurashi