Been having a lot of fun on Polyvore and thought about making Sailor Senshi styles
Usagi-
Gave her a pretty soft Pink dress, cute Flower necklace, White heels, and a cute soft pink bag.
Usagi would wear this on a date with Mamoru.
Ami-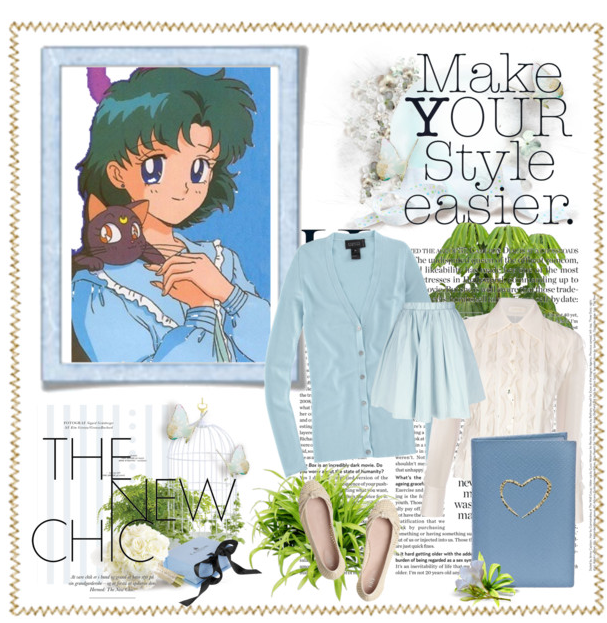 For Ami's style is pretty simple and conservative so I gave her a nice ruffle lace button up blouse, a light blue cardigan and a sweet blue skirt, with some white flats.I also gave her a little blue diary she could write in.
Ami could wear this on day to day, going to the library. etc.
Rei-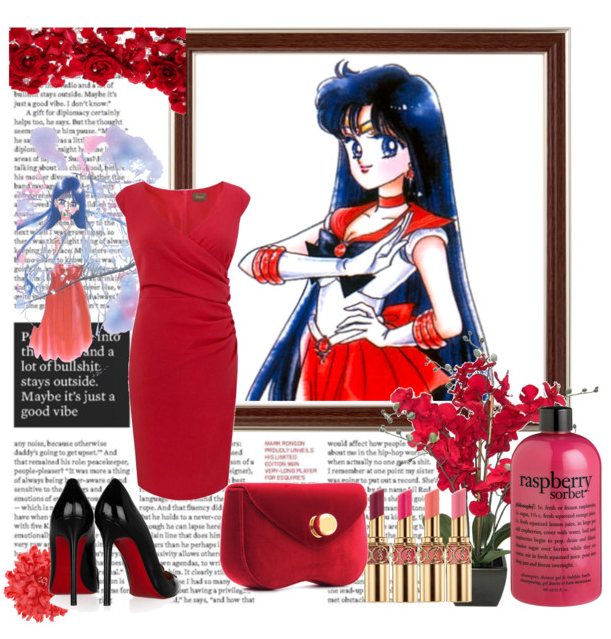 For Rei I gave her a more sensual red dress, a deep red clutch, lipsticks, Christian Louboutin heels I also tried to put in her shrine maiden outfit xD but it didn't come out to good.
Rei could wear this to one of her fathers meetings she hates.
Or on a date.
Makoto-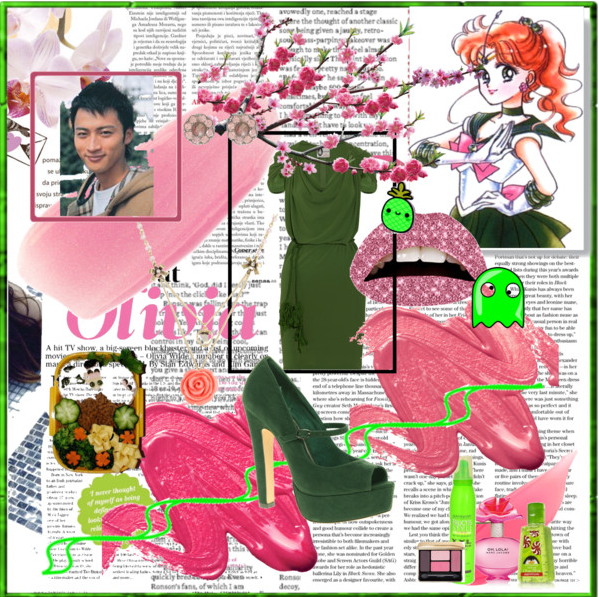 For Makoto I gave her more of a Simple green dress with heels a Rose Necklace and of course her signature Rose Earnings. Also gave her a photo of Motoki and one of her famous bento lunches
Makoto would wear this on a date with Motoki.
Minako-
Minako to me her style is fun, bright and flirty so I gave her a nice Orange polka dotted dress, Orange heels, A louis vuitton bag(She probably has expensive taste
) Mascara and a copy of Teen Vogue. Minako could wear this outfit out on the town, a date, a fun Saturday roaming the city with friends.
Michiru-
For Michiru she is always fun to dress, she has this classic style that last forever and is always so elegant like.
for her I gave her a beautiful Teal gown, Teal heels, a classical pearl necklace, an aquamarine ring, diamond earnings, I also gave her Elizabeth taylor classical fragrance, A violin, and a clutch. She'd probably wear this outfit for one of her Violin concerts.
Haruka-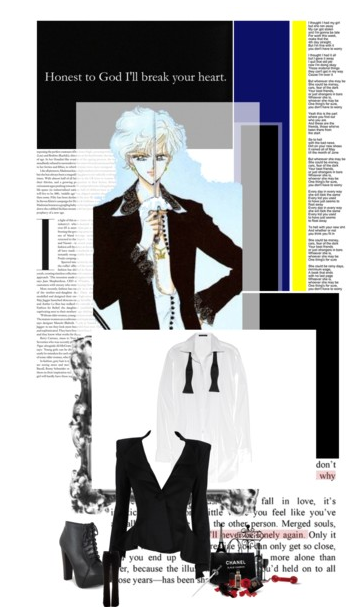 For Haruka her style is more androgynous so I gave her a nice white button shit, black blazer, and black pants.
She could wear this on a date with Michiru, or to one of Michiru's concerts.
Setsuna-
Setsuna has this machure sexy and mystery style about her, She also loves fashion so I gave her two dresses a Black sexy dress, and deep ruby dress, with black heels she could pair with both, I also gave her a chanel bag she could carry with just about anything.
Still gotta do Chibiusa and Hotaru It's late now so I hope to do them tomorrow!